Kitchen & Bath Remodeling
Our flooring selection includes top quality, high-styled options in hardwood flooring, ceramic tile and stone, soft durable carpeting, area rugs, laminates and vinyl flooring. We offer a wide variety of the latest flooring products from the top manufacturers in each product category.
At Paradise Bay Kitchen & Bath, we strive to make your decision making process simple by offering the latest looks professionally designed and installed along with warranties and guarantees to insure your satisfaction.
If you're in the market for new flooring, backsplashes, bathroom walls etc., we've got you covered.
Get Started Today!
Contact us to schedule your consultation and get started on that new space you've been dreaming about today!
Designers & Contractors
Our team of professional cabinetry, countertop and flooring experts have been providing award winning builders with expert service for decades. Our ability to offer a comprehensive package of related products and services at extremely competitive prices, enables us to meet budgets and expedite the building process.
Our customer service department works diligently with the builders point personnel to guarantee on time delivery, installation and quality assurance.
Computer Aided Design
Trust our experienced Kitchen Designers and Computer Aided Design (CAD). Our team of professional Kitchen Designers have decades of experience in both remodeling and new home construction projects. With up-to-date product knowledge training on all relevant product categories including cabinetry, countertops and flooring – our sales associates are the best around. Using the latest technology in 20/20 cabinetry design, you will be provided with the elevations, perspectives and floor plans of your new design.
Your Kitchen/Bath Designer will take you through the process step-by-step to provide you with the kitchen or bath of your dreams.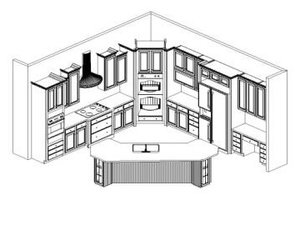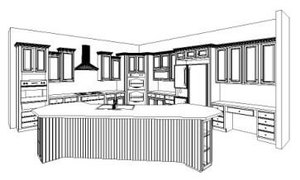 Electrical & Plumbing
Paradise Bay works hand in hand with licensed and insured Electricians & Plumbers. With seamless cooperation and scheduling, we ensure that your project is handled correctly from start to finish by skilled professionals.
Appliances, Fixtures, Switches & Dimmers
Paradise Bay can help you to select the right appliances to meet your individual needs. With many years of knowledge and experience we can help provide you with appropriate options by taking the guess work out of process. Our design team can work with you to choose beautiful fixtures, switches and dimmers for your new kitchen, bath or entertainment area.
The right products can not only set the mood, but save you money and add to the overall look of your home.